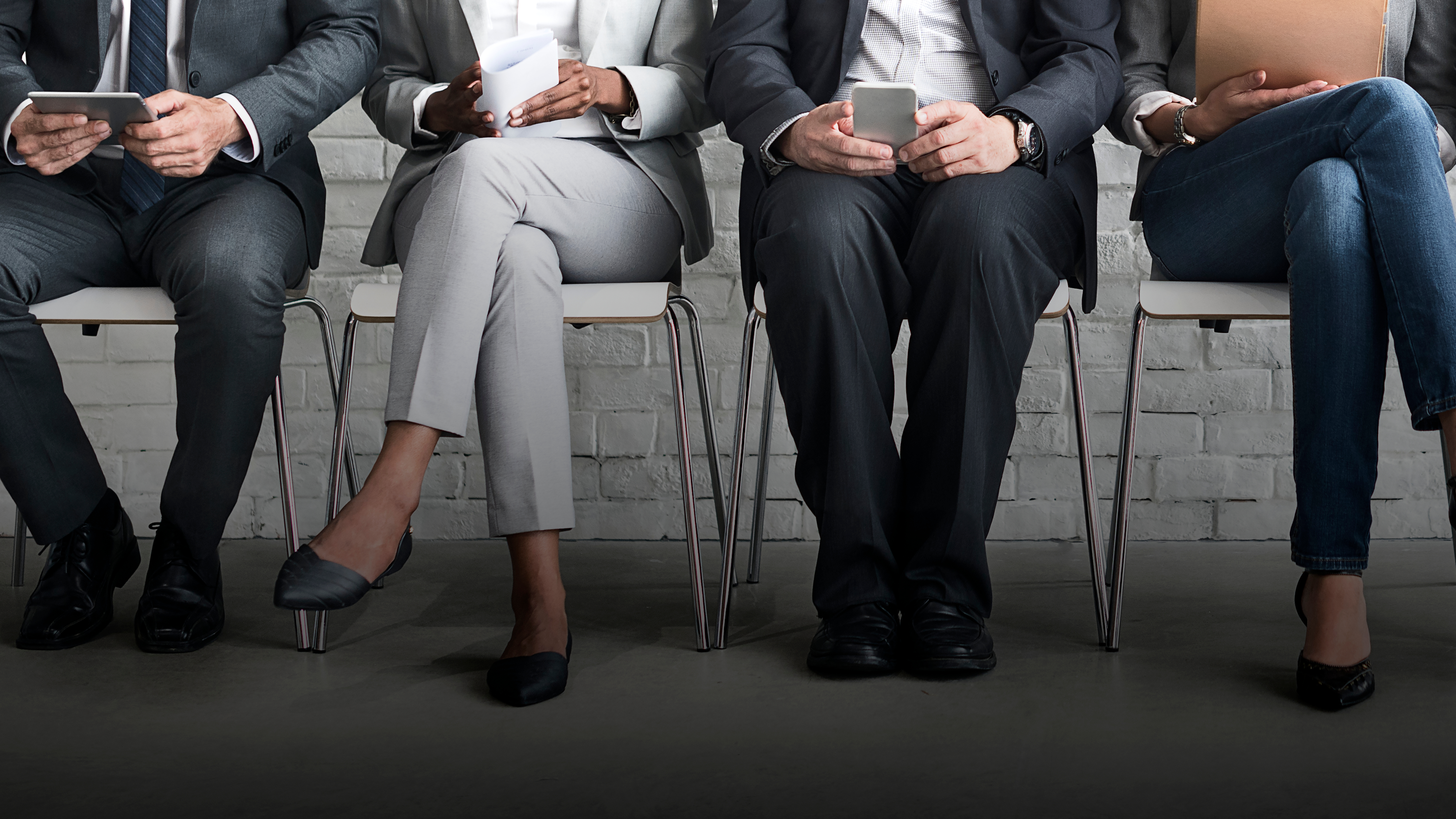 Following a number of recent legislative and regulatory changes in the US employment sector, we take a close look at the top five topics to have dominated discussion on the Lexology Hub over the past few weeks – highlighting the key areas of concern among US practitioners, as well as the practical steps that employers can take to maintain a happy and productive workforce.
Sexual harassment
It is unsurprising that, in the wake of the #MeToo movement, tackling sexual harassment in the workplace remains a critical concern for employers around the globe. With an increasing number of cases appearing before US courts, many firms have been identifying the key takeaways for companies in the United States. Reporting on claims brought against a supervisor at a housing and support services provider, FisherBroyles LLP dryly states that "a $150,000 settlement is pretty good support for the proposition that 'he was just being playful' is not an adequate response to a sexual harassment complaint". Moreover, a significant decision from the US Court of Appeals for the Fourth Circuit has provided important guidance in relation to sex-based harassment claims, holding that the act of spreading workplace rumours in relation to an employee's sex life could constitute sexual harassment under Title VII of the Civil Rights Act 1964. For Phelps Dunbar LLP, "the lesson from this case is that workplace gossip and rumors are not harmless and can result in potential liability to employers when they involve protected classes under Title VII or other anti-discrimination statutes". Indeed, Katz Marshall & Banks LLP states that the decision reassures employees who are subjected to archaic gender stereotyping but whose employers do not respond to their complaints that "they will be protected by Title VII's discrimination and retaliation provisions and can hold their employer accountable". Therefore, employers should beware the significant potential costs of failing to respond to such claims directly.
The Fourth Circuit decision is part of a wider growing trend to increase employee rights in cases of sexual harassment. Barnes & Thornburg LLP reveals that in Illinois, the Workplace Transparency Act proposes to narrow the application of non-disclosure agreements (NDAs), which may otherwise prevent employees from reporting harassment, while the state's Restaurant Anti-harassment Act would require employers to implement mandatory anti-sexual harassment training. NDAs have also come under the spotlight in New Jersey, where Hogan Lovells reports that recently passed Senate Bill 121 prohibits employers from enforcing "any 'provision in any employment contract or settlement agreement which has the purpose or effect of concealing the details relating to a claim of discrimination, retaliation, or harassment'". Indeed, Thompson Hine LLP claims that this law "has teeth", as it not only prohibits employers from retaliating against employees who refuse to enter into, renew or modify prohibited NDAs, but also gives employees the right to sue employers that attempt to enforce such agreements or that retaliate against employees who exercise their rights. As such, Epstein Becker Green recommends that New Jersey employers take a number of proactive steps, including reviewing and revising (where possible) any employment provisions that could be construed as prospective waivers of rights or remedies.
Disability discrimination
In a similar vein, Kelley Drye & Warren LLP reminds readers that "workplace harassment extends far beyond sex and gender". The firm goes on to explain how the Second Circuit decision in Fox v Costco Wholesale Corp not only affirms that employees can pursue claims for harassment based on disability under the Americans with Disabilities Act, but also eases the burden of proof on such employees "so that an ambiguous allegation of 'joking' or 'teasing' about one's protected status, even when not backed up by specifics, may be enough to get past summary judgment". As such, employers are well advised to take remedial action against even an isolated joke, comment or incident if it concerns protected characteristics. After all, Shawe Rosenthal LLP recalls that since the language of the Americans with Disabilities Act "was borrowed from that of Title VII", a hostile work environment claim can exist under the act as well.
Dickinson Wright also identifies extended protection under the Americans with Disabilities Act as a constantly evolving issue, which should remain on employers' radars. Drawing on the key takeaways of Mullen v New Balance Athletics, the firm notes that the act and comparable state laws are continuing to increase employee protection, particularly in relation to conduct associated with mental health conditions (in this case, the emotional side effects of an employee's hysterectomy). This is in no small part due to improvements in education and information regarding such conditions.
Moreover, Level Access highlights the ongoing problems that employees with disabilities face when accessing workplace technology. With the number of digital accessibility lawsuits almost tripling in 2018, a recent settlement demonstrates how much is at risk when employers fail to ensure that internal websites and digital resources are as accessible to their employees as they are to consumers. The firm goes on to state that "offering assistive technology is not enough by itself", because employers must provide software, cloud-based SAAS solutions and other digital content that are compatible with these technologies too.
Personal devices
On the topic of technology, employees' use of personal devices (primarily, mobile phones) and messaging platforms during working hours is also up for debate. Vinson & Elkins LLP reports on the National Labour Relations Board (NLRB)'s ruling that an employment policy which contained an absolute prohibition on text messaging and digital photography during working hours was unlawful because it prohibited the use of personal phones at all times when the employee was at the worksite. Moreover, Barnes & Thornburg LLP states that a recent advice memo issued by the NLRB has reaffirmed its stance that employees have, in most instances, a presumptive right to use personal phones during breaks and other non-working times. Both cases reiterate how important it is for employers to be careful when drafting policies that limit the use of such devices. Indeed, they are another reminder that the phrase "working hours" refers to all the time that an employee spends in the workplace, including during breaks, while the phrase "work time" refers only to the time that an employee spends working.
Overtime and EEO-1 pay reporting
The time that employees spend in the workplace has also come under scrutiny following recent amendments to overtime pay. The US Department of Labour (DOL)'s long-awaiting proposal to expand overtime eligibility under the Fair Labour Standards Act means that employees who earn less than $679 per week or $35,308 per year will now be automatically non-exempt and eligible for overtime pay. As a result, Akerman LLP predicts that approximately 1.1 million employees who were previously exempt under the old threshold ($455 per week or $23,660 per year) will likely become entitled to overtime based solely on their salary. The firm suggests that employers respond by raising salaries to maintain the exemption; paying current salaries but including payment of overtime for hours worked in excess of 40 hours in a given work week; adjusting or reducing wages to reallocate regular wages and overtime so that the total amount paid is relatively the same; or reorganising or eliminating workloads or schedules. At the very least, Pepper Hamilton LLP recommends that employers "conduct an audit of their workforces to assess the financial impact of the new regulations", paying particular attention to employees "earning salaries at or near both the old and new thresholds, including those employees earning salaries near the 'highly compensated' threshold".
Jackson Lewis PC reports that there have also been calls for stronger federal protections to combat wage inequality. The recently passed Paycheck Fairness Act aims to amend the so-called "catch-all defence" that enables an employer to pay men and women differently for the same work on the grounds of "any factor other than sex" to instead a "bona fide factor other than sex, such as education, training or experience" (ie, where the difference is a necessity relating to the job). Although the bill is unlikely to gain the support that it needs to be enacted, many employers are in the process of reviewing their pay structures in light of impending pay reporting obligations.
In an unexpected development, the Equal Employment Opportunity Commission (EEOC) has stated that the deadline for employers to submit the revised EEO-1 form in relation to pay data reporting is 30 September 2019. However, Stinson Leonard Street LLP admits that the ongoing legal battle over the collection of this data has "understandably left many employers confused about their obligations". As Shawe Rosenthal LLP points out, the current online form contains none of the new pay data components, which cover a staggering 3,360 additional data fields. Therefore, many employers are awaiting further instruction from the EEOC. However, Ogletree Deakins clarifies that the current EEO-1 form relates only to Component 1 data; therefore, employers are still required to move ahead on their filing by the initial deadline of 31 May 2019. To make matters worse, Squire Patton Boggs quotes the EEOC's warning that "there is a serious risk that the expedited data collection process may yield poor quality data because of the limited quality control and quality assurance measures that would be implemented due to the expedited timeline". Asking why the EEOC would have imposed the EEO-1 requirement in the first place, Constangy Brooks Smith & Prophete LLP suggests that the agency presumably did not know "how outdated its data collection and analysis processes were until [the chief data officer] came on board and had an opportunity to review". Whatever the reason, many employers are left resenting the revised form as a potential waste of valuable time and resource. Indeed, Proskauer Rose LLP speculates that employers may be "forced to scramble to make submissions" to a new, restricted system "that would only be used once".
Joint employer status
Another prominent issue among employers has been the DOL's proposed update to the joint employer standard under the Fair Labour Standards Act. Baker & Hostetler LLP explains that where previous regulations have "unhelpfully suggested that two companies may be joint employers if they are 'not completely disassociated' from each other", the new regulation would replace this with a four-part test to assess whether a potential joint employer:
hires or fires the employee;
supervises and controls the employee's work schedules or conditions of employment;
determines the employee's rate and method of payment; and
maintains the employee's employment records.
Dinsmore & Shohl LLP identifies the DOL's proposal as the first meaningful revision of the joint employer status regulations in more than 60 years, which – according to Frost Brown Todd LLC – has come about due to confusion raised by a recent trend for divergence among the NLRB and various courts.
Jackson Lewis PC states that the proposed test will be welcome news for franchisors, staffing agencies and other businesses that have "faced uncertainty regarding their exposure to liability as joint employers under the [Fair Labour Standards Act]". However, Vandeventer Black LLP reveals that workers' rights advocates are generally opposed to the proposal, on the grounds that it is "unduly restrictive and will limit the situations where joint employer liability may be imposed". What is more, Greensfelder Hemker & Gale PC acknowledges that even if the DOL adopts the new rule, "it will not have the weight of law". Instead, it will provide guidance for the DOL and US courts when interpreting joint employer issues. As such, Duane Morris LLP advises that "employers with contractor-subcontractor, franchise-franchisee, user-supplier and parent-subsidiary relationships should take particular note of the new proposed rule, but remember that for the time being, the current regulation remains in effect".
Cornerstones of a happy workplace
As practitioners grapple with these issues, there are a number of clear steps that US employers can take to ensure, maintain and promote a workplace that is both stable and productive.
Conduct regular anti-harassment training: Recent cases have brought to the fore the significant effects that harassment claims can have on the work environment. Seyfarth Shaw LLP provides

details of the New York City Commission on Human Rights' online, interactive training module, which outlines the substantive training requirements for employers of all sizes to provide annual, interactive, anti-sexual harassment training. Moreover, FisherBroyles LLP cites a recent case involving a Chili's restaurant as a wakeup call to all New York employers on the ramifications of failing to fulfil their strict obligation to provide such training. Whether mandatory or not, employers across the United States should be considering similar training programmes as an effective means of combating various types of harassment in the workplace.
Investigate claims thoroughly and directly: As has been forewarned time and time again, the potential cost for employers failing to investigate claims of harassment or discrimination can be substantial. Although one course of action does not suit every case, Duane Morris LLP encourages employers to monitor what occurs in the workplace and take corrective action where there is evidence that an employee has been denied opportunities for discriminatory reasons.
Maintain clear policies: It goes without saying that employers should ensure that their policies and employment contracts are drafted in accordance with the applicable standards; but, as Barnes & Thornburg LLP warns, "a poorly drafted rule – even with the best intentions – can result in legal headaches for company". As ever, wording is key.
These short-term changes could save employers wider economic issues in the long run. As Investigations Law Group highlights, if employees miss work regularly or leave their jobs, there is not only a loss of earnings and career advancement for them, but it also has the knock-on effect of lower morale, decreased productivity, increased absenteeism and greater employee turnover for the employer. As such, taking simple steps to promote a positive work environment can benefit both parties. After all, happy employees yield positive results.