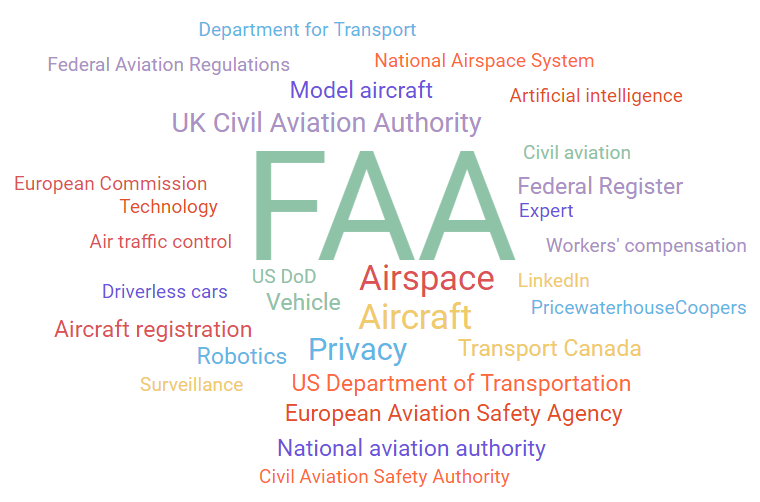 Autonomous vehicles of all varieties were a popular topic throughout 2017. In the mainstream media, we saw major corporations such as Google and Uber testing driverless cars, as well as Amazon and Drone Delivery Canada exploring the possibilities of automated delivery using drones.

Autonomous vehicles take regulators into unchartered territory, resulting in a race to keep up with and to explore the consequences of this rapidly evolving technology for insurance, liability and even ethical factors. These changes, issues and effects have all been explored by our community of Lexology authors, with over 180 different law firms publishing about either drones or driverless cars in 2017.
Driverless cars
Existing laws and regulations for road vehicles have typically been built around a fairly innocuous assumption: the presence of a human driver in control of the vehicle, whose ability to make decisions - and mistakes - gives him or her the responsibility for safe operation and liability in the case of accidents.

The word cloud below shows the breadth of topics associated with driverless cars by displaying the most read about topics on Lexology. 'Artificial intelligence' sits at the heart of driverless cars, appearing as the most popular related tag along with 'automotive industry' and 'vehicular automation' in general. 'Uber' and 'Google' are also prominent, reflecting their testing regimes and investments in driverless car fleets. Showcasing the increased regulatory pressure related to this new industry, related regulators and relevant government bodies such as 'National Highway Traffic Safety Administration' and 'US Department of Transportation' also appear.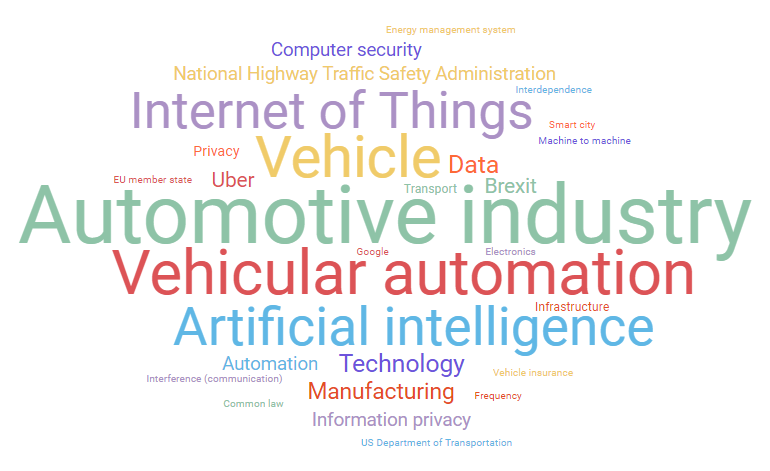 Drones
Drone delivery could provide a welcome lifeline for those living or working in remote communities. Further, drones offer a method for delivering emergency medicines and vital supplies to war or crisis zones, as well as more day-to-day uses. As a relatively new technology, commercial drone operation is not fully covered by existing aviation law and regulation.

Below we see the most popular drone-related topics read about on Lexology in 2017. The US Federal Aviation Administration is by far the most dominant topic, with the equivalent UK body, the Civil Aviation Authority, the fifth most popular tag. European, Canadian and Australian bodies also feature, reflecting the widespread advance of drones and commercial drone operations.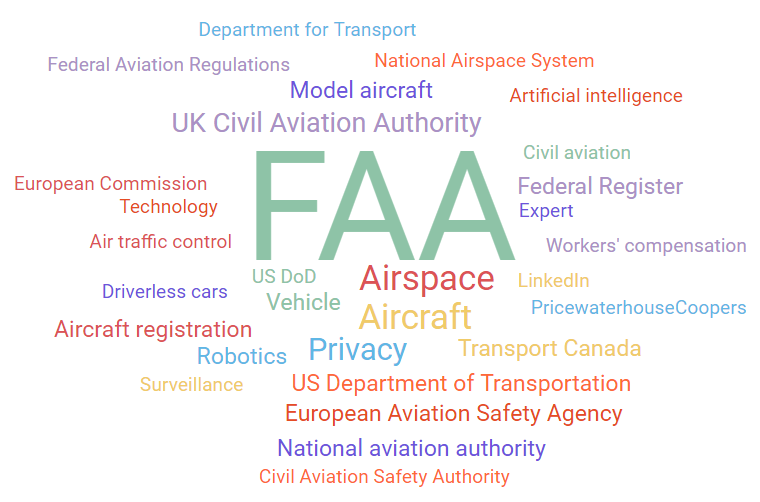 Audience
Content on this topic has been most widely read by individuals working in the insurance sector, which will face considerable change as the technologies become more widespread and commercially viable. As a whole new market emerges, with ample opportunity for investment and finance, the financial services industry is also reading heavily on the topic.

Local councils and governments and those from the transport sector are reading, perhaps reflecting the impact drones and driverless cars will have on public infrastructure and transport markets.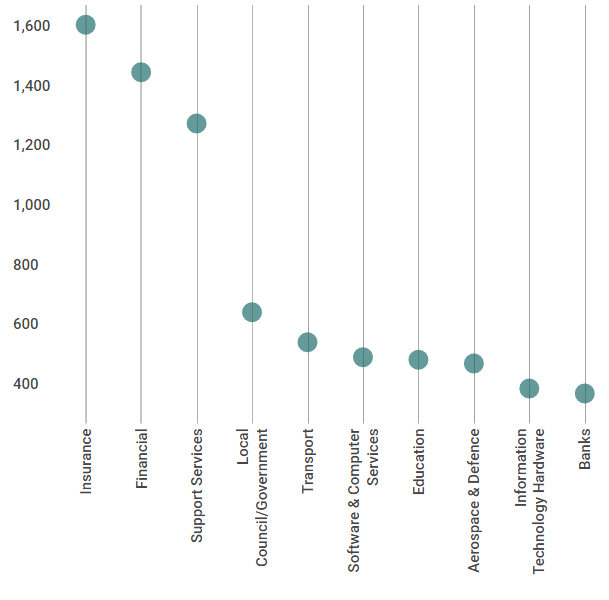 To stay up to date with the latest articles about drones and driverless cars, follow our hub pages here.