The EU General Data Protection Regulation (GDPR) has been an increasingly popular topic on Lexology since it was adopted by the European Parliament in April 2016. GDPR will come into force across the European Union in May 2018, and will have far-reaching consequences. It also introduces high penalty fines (up to EUR20 million or 4% of annual global turnover, whichever is greater), making non-compliance a significant business risk.

Our contributors have produced a huge variety of relevant content, ranging from guides for employers to explanations of potential consequences for non-compliance. This post explores the trends and highlights across Lexology's GDPR content.
Numbers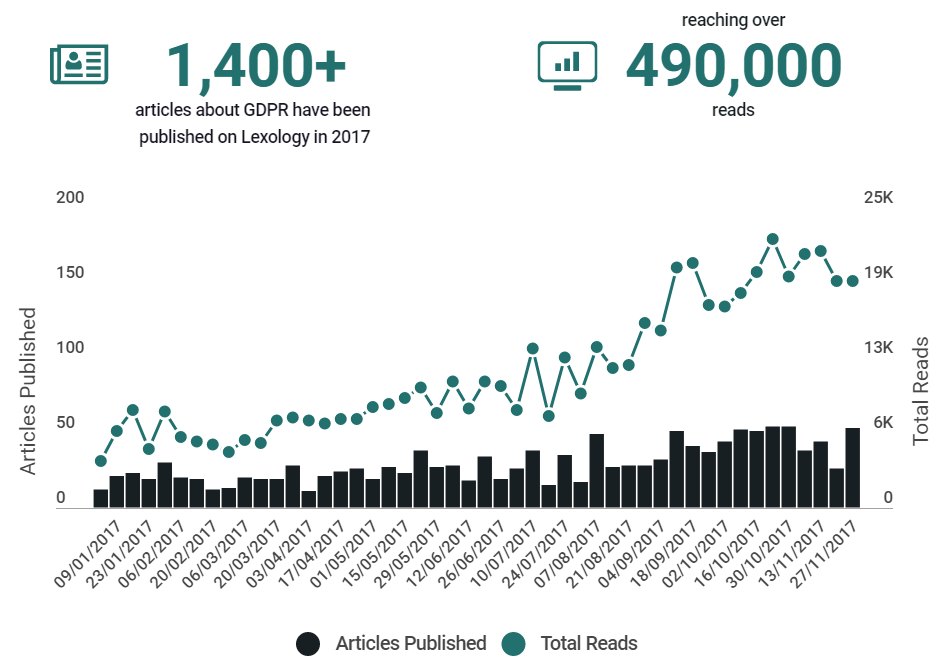 Interest in the topic has steadily grown throughout 2017, with an increasing number of articles being both published and read, as shown above. These levels are likely to continue to rise as the May 2018 deadline approaches.

The visualisation below shows reads on GDPR (dark grey) as a growing percentage of reads about all European content (green) across 2017. We took a four-week moving average of our reads of GDPR and European Union content, and displayed it as a percentage of the four-week moving average of reads about the European Union in general. The percentage has risen steadily, with a peak of 20% in September 2017.
Audience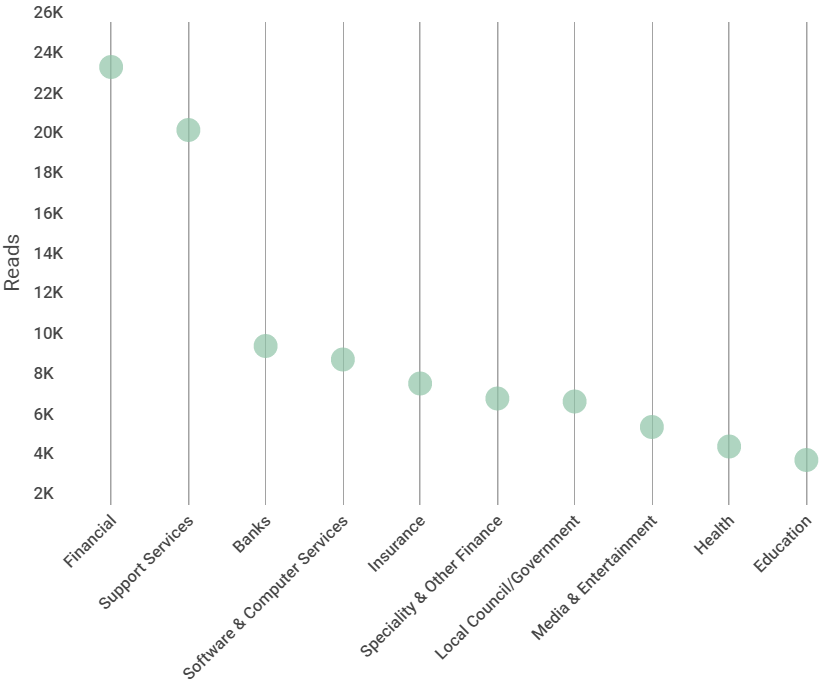 Financial services and support services emerge as the industrial sectors reading the most about GDPR. This is reassuring, as these two sectors hold extensive amounts of client and employee data. However, the range of sectors shown above clearly demonstrates the broad reach of GDPR - everyone from banks and insurers to hospitals and schools will need to be aware of the obligations it imposes.

GDPR applies not only to businesses and organisations within the European Union, but also to any business - regardless of location - that is providing goods or services to (or holding data about) subjects residing in the European Union. The map below shows the global distribution of those reading about GDPR on Lexology - so wherever your business is based, if you have clients in the European Union, GDPR will apply to you.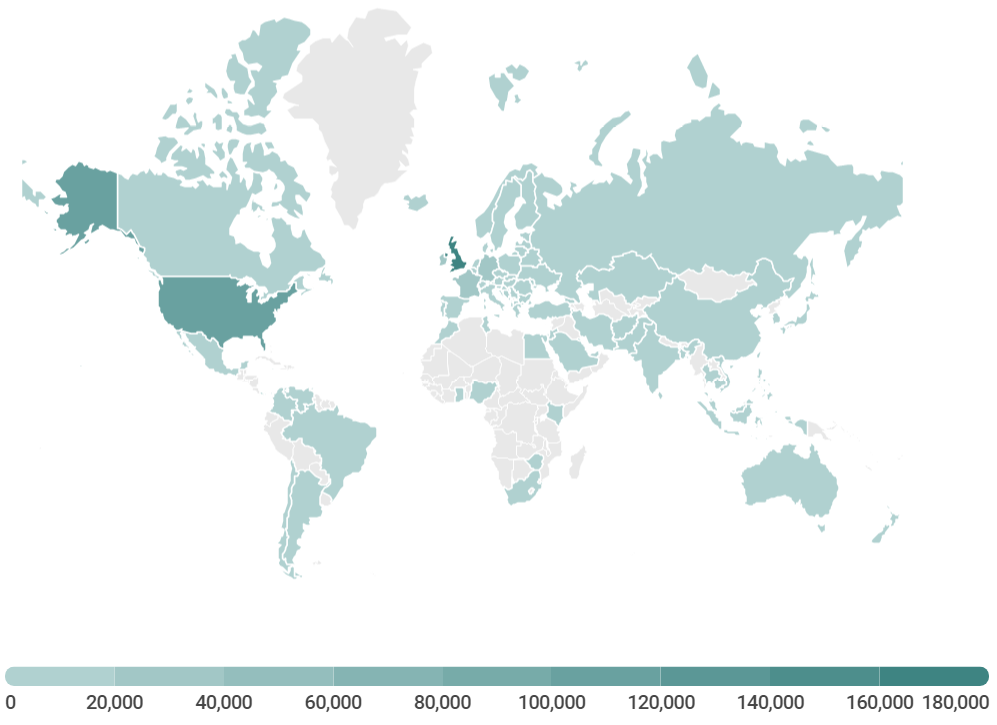 Content
This word cloud shows the 50 most popular tags across articles about GDPR. The cloud demonstrates the wide impact of the regulation and its link with existing law, evident from the presence of 'Data Protection Act 1998', 'Data Protection Directive' and 'Article 29 Data Protection Working Party'. More general terms such as 'information privacy', 'data processing' and 'data breach' are also prevalent as organisations seek to understand the ins and outs of their new obligations.