Blog / The power of video in your organisation
---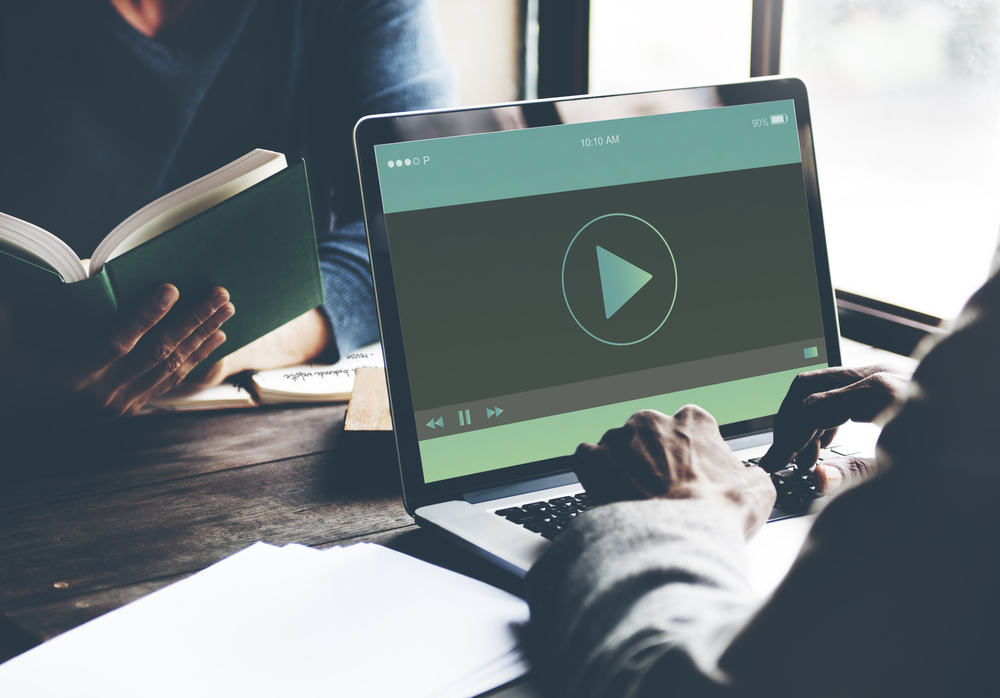 With constant developments in technology, long gone are the days where individuals were handed piles of A4 paper filled with research and a parade of PowerPoint slides, forcing you to both take notes and digest the content on offer.
Whether you're in-house counsel or a lawyer in private practice, you will find that there are many channels within your content marketing mix that you can use to promote your knowledge to new and existing clients.
It's a well-known fact that visitors to your website are more likely to engage with video content than text-based content, as it provides a visual stimulus and encourages a reaction through motion.
Adding video to your marketing mix through Lexology
Here at Lexology we offer you various opportunities to promote your expertise through Lexology Learn and our live webinars.
Share your knowledge through a webinar
Pick your topic and we will facilitate your webinar, allowing you to share your expertise with our active base of over 400,000 subscribers.
Register your interest in hosting your own webinar with our webinar sales team here.
Learning through video
Although some people prefer traditional methods of learning such as hard-copy books and articles, video learning can give you quick access to a wide range of reliable sources of information and can be accessed on many devices.
The combination of audio and visual stimuli offered by videos allows you to grasp information quicker especially for information that is visual.
Key benefits
Enhanced interactivity
Encourages thinking
Access the video content via multiple devices
Use Lexology Learn as part of your learning resources
Launched as part of the Lexology platform, we are constantly adding content to Lexology Learn, offering you even more resources for your learning.
Lexology Learn covers a wide range of sectors and work areas, providing you with short, timely clips to help you get up to speed with the latest developments in your chosen field of law. It features on-demand, bite-size overviews of a broad range of issues – from "What is blockchain?" to "Accommodating differences in the workplace".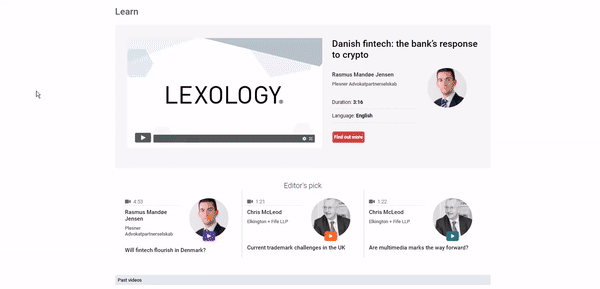 Live webinars on Lexology
Visit our events page and register for one of our many free webinars over the coming months to hear insights into trending topics from leading legal professionals around the world.