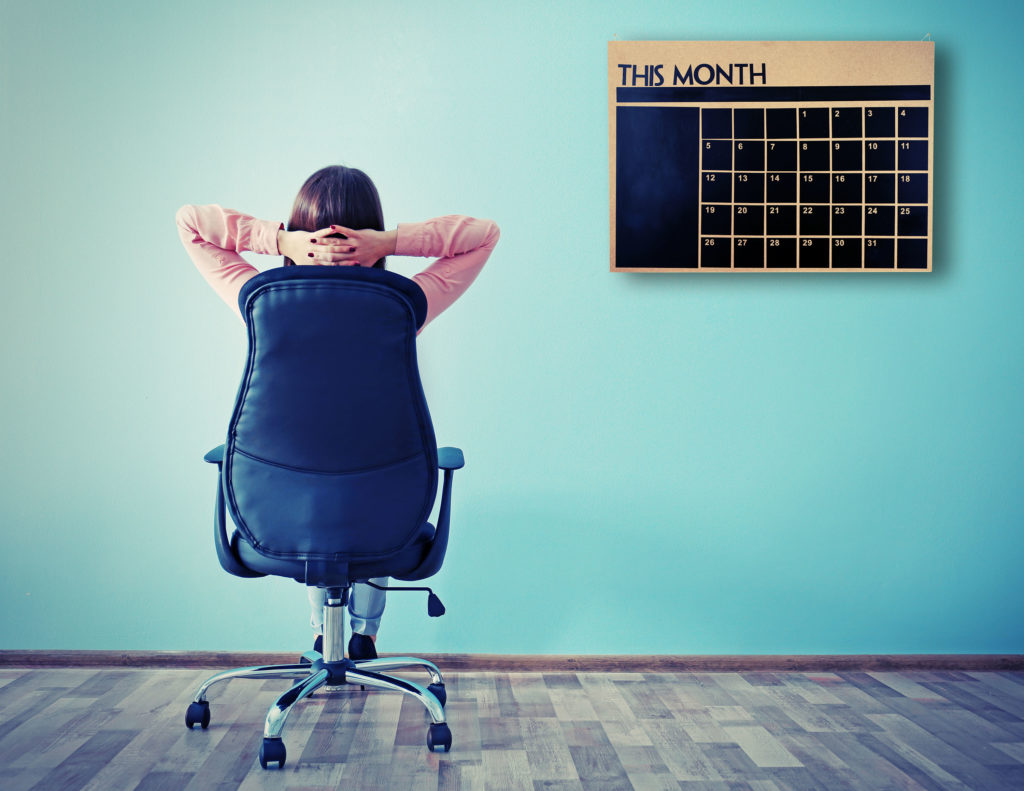 A content marketing editorial calendar is an essential planning document that gives you and your team a centralised way to plan what content you will deliver and when you need to have your content ready to post. The editorial calendar gives you a holistic view of your content marketing strategy in calendar form. Instead of deciding on the fly what content to create, the editorial calendar allows you to be deliberate and intentional in how you reach and build trust with your online audience.

Your editorial calendar should accomplish the following:
Provide a place to generate ideas, themes and topics for your firm's blog posts, white papers, case studies and other forms of content marketing.
Assign writing and other editorial tasks to team members, including partners and attorneys who have agreed to provide content. This is critical in helping them to plan their schedule in the face of client commitments.
Create a daily publishing schedule that helps you to maintain a consistent online presence, maintain good SEO rankings, share practice area expertise and remain relevant to your audience.
Allow you to make topic and schedule adjustments along the way easily, in one place where everyone can see.
Visualise your marketing strategy clearly so that everyone understands and stays on the same page.
Serve as the primary communication point for team members
Focus to accomplish your firm's content marketing goals
We tend to accomplish what we focus on most. If you are focusing on building website traffic or blog growth, then making a concentrated effort to plan your content will help you to achieve your goals because your editorial calendar puts these front and centre.

Something powerful happens when we write down our plan. It becomes tangible for our team so that everyone is more likely to stick with it as they go. The editorial calendar also gives your team the accountability it requires to build the discipline needed for creating content day after day.

Your team will thank you
Your editorial calendar will also help to keep your team organised and on top of things. This is crucial when you have a robust content marketing programme that includes many deliverables, as well as multiple authors, editors, graphic designers and content posters for social media, third-party websites and so on.

What team doesn't benefit from better communication? Rather than using a wide variety of shared tools and lists which they store on their own computers and smartphones, an editorial calendar keeps all information shared and centralised so that everyone stays on the same page for efficient, effective programme execution.

Your audience will also thank you
One of the easiest ways to please your audience is to give them helpful information that they find useful and educational. That is important for businesses to stay on top of the legal topics and information they require. Content that is focused on your audience's needs is always welcome. They will appreciate your efforts and will come back to you for more.

We think you'll find our editorial calendar for law firms helpful. Please let us know what you think and share how you use your editorial calendar.