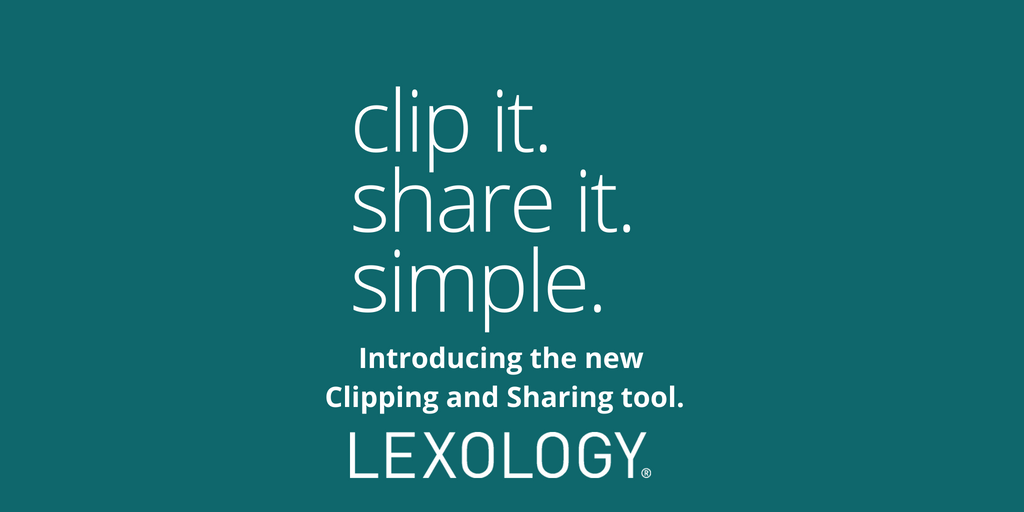 Lexology is proud to present the new Clipping and Sharing feature. Clipping and Sharing is an integrated research and knowledge management tool to help you carry out fast, effective research. Save information as you read, cutting anything from a few words to entire articles to keep in your own personalised folders.
Clipping and saving articles
Want to share information with your team? Why not use Clipping and Sharing to save articles on key topics for later? Highlight some text within an article to activate the Clipping function, which then files that content in your saved folders. You can also save whole articles.
Folders, notes and briefing notes
Clipping and Sharing allows you to organise your clippings, articles and notes into customised folders that cover your areas of interest. Just click on the briefcase icon to manage your clippings.
Once those clippings are in a folder, you can automatically create a briefing note, collating your clippings into a report to share with your team.
Sharing
Share clippings, images, articles and folders with your team at the click of a button. Once a folder is shared with a colleague, they will continue to see any changes and additions you make to that folder.
Use Clipping and Sharing to optimise your navigation of Lexology's extensive archive of over 750,000 articles.